About me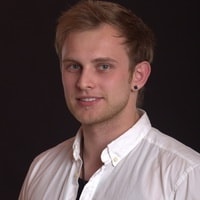 My name is Jakub Novák and I was born in Stará Ľubovňa in 1991.
I've created the first website during my studies on high-school Gymnáziu Terézie Vansovej in Stará Ľubovňa in 2007. Then I've created another one and another one...
In 2014 I've graduated from Technical University of Košice with engineer degree. In very short time I've started my own business as a freelancer.
Currently, I live in Košice and I create websites, e-shops, portals and online systems. I specialize on WordPress, thanks to which I can provide development in a very short time and best price.
Many satisfied clients and successful projects you can find in the projects section.
---
Company details
Ing. Jakub Novák - KubiQ
Za vodou 1247/8
06401 Stará Ľubovňa
IČO: 47924152
DIČ: 1087160019
IBAN:
SK49 8360 5207 0042 0465 7125